---
Multi-Dimensional Information development and consulting for healthcare-based relational database systems
Data Warehouse Development, Information Presentation and custom consulting in the following:
| | |
| --- | --- |
| OLAP development | Digital Dashboard Solutions |
| Business Intelligence deployment | Information Integration |
| Data Repository Implementation and Design | Business Activity Monitoring / Balanced Scorecards |
| SQL Configuring & Training | Data Warehouse Project Planning |
More than 10 years involvement in Information Management development within the international healthcare community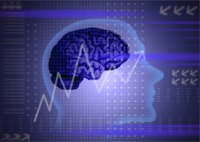 News and Events:
New Athena Components announced

!!

Our latest enhancement to Athena includes Geospatial graphing. This technology allows for a more visual analysis of results from a geographic perspective. Fixed or interactive data can be presented within the reports from a whole host of sources. Some include: Cancer rates, Influenza cases, In and Outpatient registration summaries, billing balances, facility costs, to name only a few !!

This component is now included as part of the standard Athena offering. Contact us for a demonstration !!

CLICK HERE to watch a segment of World Business Review's Health Journal Television showcasing Dimensions Analysis. Garry McAninch, Principal of Dimensions Analysis along with Dave Garets, President & CEO of HIMSS Analytics, discuss with General Alexander Haig, issues facing Business Intelligence and Information Management in today's Healthcare environment. The full show was broadcasted on CNBC, Bravo!, Asia TV, Health and Science Television Network (HSTN), Long Term Care Network (LTCN), United Airlines and multiple Medical Universities throughout the US.
Contact us at:
Telephone : 905-704-1356
or e-mail : info@dimensionsanalysis.com
---
MEDITECH SQL Server Reporting Services Analysis Services Digital Dashboard Data Repository MEDITECH Data Repository MEDITECH Reporting Picis Data Repository MSM Data Repository iDirect Interfaces Interface People Business Intelligence OLAP Healthcare Healthcare Reporting Multi-dimensional Reporting Balanced Scorecard Financial Reporting Decision Support Hospital Reporting Hospital Decision Support Enterprise Information System Hospital Information System Information Management Healthcare information consulting Hospital Digital Dashboard Healthcare Surveillance healthcare indicators health indicators dashboards excel
"MEDITECH" "SQL Server" "Reporting Services" "Analysis Services" "Digital Dashboard" "MEDITECH Data Repository" "MEDITECH Reporting" "Picis Data Repository" "MSM Data Repository" "iDirect" "Interface People iDirect" "ODBC Interface" ".NET" "Interface" Business Intelligence" "OLAP" "Balanced Scorecard" "MEDITECH Financial Reporting" "Decision Support" "Hospital Reporting" "Hospital Decision Support" "Enterprise Information System" "Hospital Information System" "Information Management" "MEDITECH's Data Repository" "Hospital Information Integration" "Microsoft Reporting Services" Healthcare "Healthcare Information System" "Healthcare Information Consulting" "healthcare information" "Hospital Digital Dashboard" "Healthcare Surveillance" "healthcare indicators" "Health Indicators" "dashboard in excel" "MEDITECH NPR Report Writing" "NPR Report Writing"
http://home.cogeco.ca/~gmcaninch43/